Sterile Vials
STERILE VIALS
ALK sealed sterile vials and unsealed open Ready to Fill sterile vials by Gerresheimer.
Clear and amber sterile vials in 2ml 5ml 10ml 20ml 30ml 50ml and 100ml sizes.
For our open unsealed sterile vials, we sell separate vial packaging components, including sterile vial stoppers and sterile vial seals.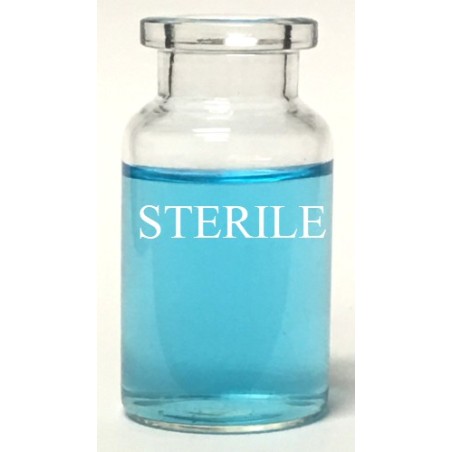 Subcategories
SEALED STERILE VIALS - ALK

Pre-sealed glass sterile vials for injection. Ideally suited for pharmacy compounding labs, clinics, biological and medical research laboratories and other facilities that require high quality, validated, cGMP compliant sterile injection vials. Available in both clear and amber in sizes 2ml to 100ml.

Ready to Fill - Ready to Use Sterile Vials - PYROGEN FREE SERUM VIALS
Gerresheimer sterile ready to use vials. 2ml 5ml 6ml and 10ml clear and amber open, ready to use / ready to fill sterile vials. IVPACKS offers a complete sterile vial packs and kits, including open sterile vials, sterile vial seals and sterile vial stoppers.